Affiliate
Partner with us & earn cash

Refer your friends to us and earn money along the way. Joining the program is fast & free!
1. Free to Join
Signing up takes only a few minutes and is completely FREE. You'll receive a personalized URL for use on your website, facebook or to share with your WhatsApp group right away.
2. Reliable Tracking
Our custom tracking is built from ground up in our platform. We use advanced, customized technology to ensure you always get credit for every single referral.
3. Unlimited Earnings
There's no cap on the amount of commissions you can earn. Refer as many people as you can on your Instagram, Facebook, or chat groups, and you will get the commissions that you deserve.
---
Partnering with Water I Love You is a win-win: we get more business, you get more cash with your own specific mini webstore.
You will get:
Free mini webstore instantly processing (Download ezConnect apps now!)
Earn commission easily through referring to friends
Check your commission & transaction history
Your side of thing is incredibly easy, we will handle everything on our end, and that include the following:

Payments processing
Products delivery (No need keep stock)
All you need is to share only! Join us now!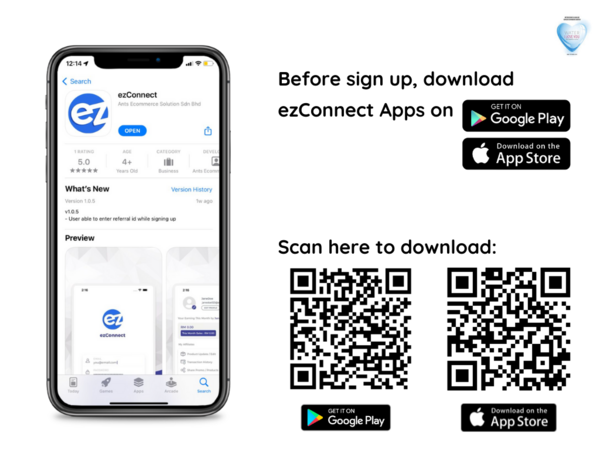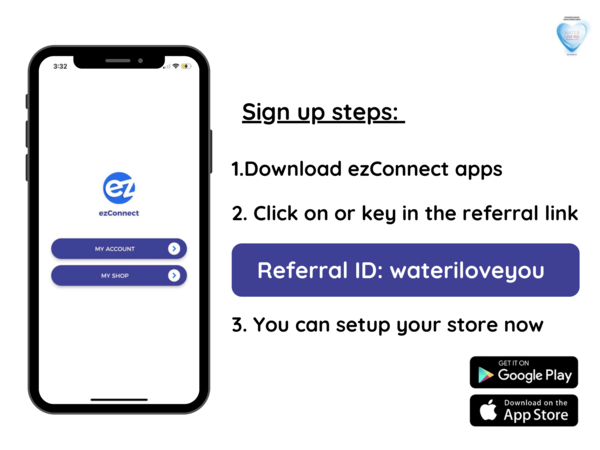 Android phones and devices
Download app from Google Play Store
iOS phones and devices
Download app from Apple App Store
Referral ID: wateriloveyou